Evermore Community Improvement District
The Evermore Community Improvement District is an association of property owners along U.S. 78 in Gwinnett County that voluntarily tax ourselves in order to make our community a great place to live, work, and shop.
We seek to establish a vibrant, upscale destination area; improve business development opportunities; and enhance property values by developing and promoting coordinated transportation and community character improvements to benefit property owners, business owners, and residents along the Highway 78 corridor.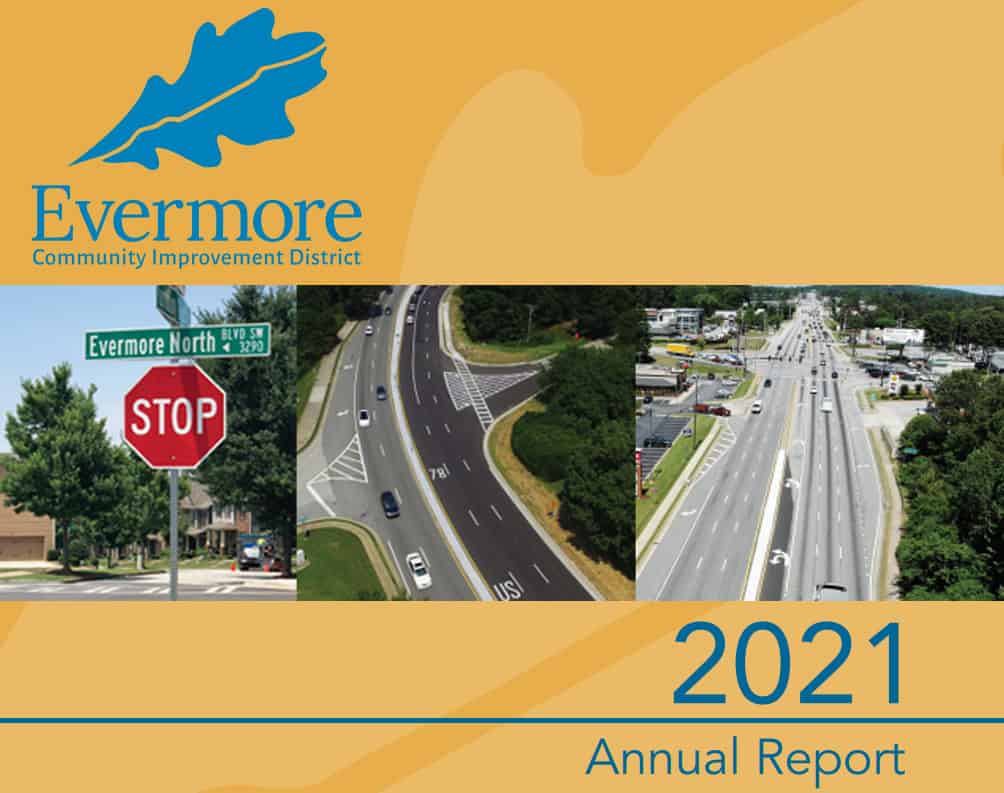 Evermore 2021 Annual Report
While levels of uncertainty were high throughout the duration of 2020, 2021 has revealed the sheer tenacity and resiliency of the Evermore Community Improvement District. Our businesses meticulously adapted to increased protocols and new procedures, swiftly responding to ever-changing dynamics for the safety of their employees and the citizens they serve, doing so without certainty of their own future.
Executive Director Reports

Full Site Coming Soon
Full Site Under Construction
Address:
2795 Main St West, Ste. 28
Snellville, GA 30078
Phone:
(770) 979-5800
Fax: (770) 979-0712